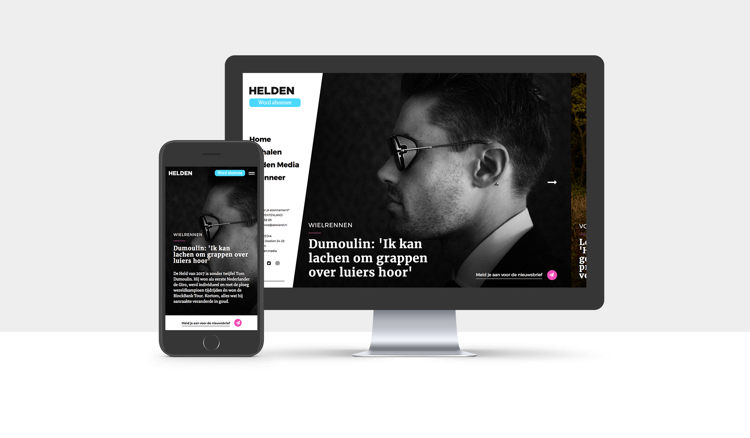 New Project Release: Helden Media!
18 december 2017
WE ARE PROUD TO ANNOUNCE THE RELEASE OF OUR LATEST PROJECT; THE NEW WEBSITE FOR HELDEN MEDIA!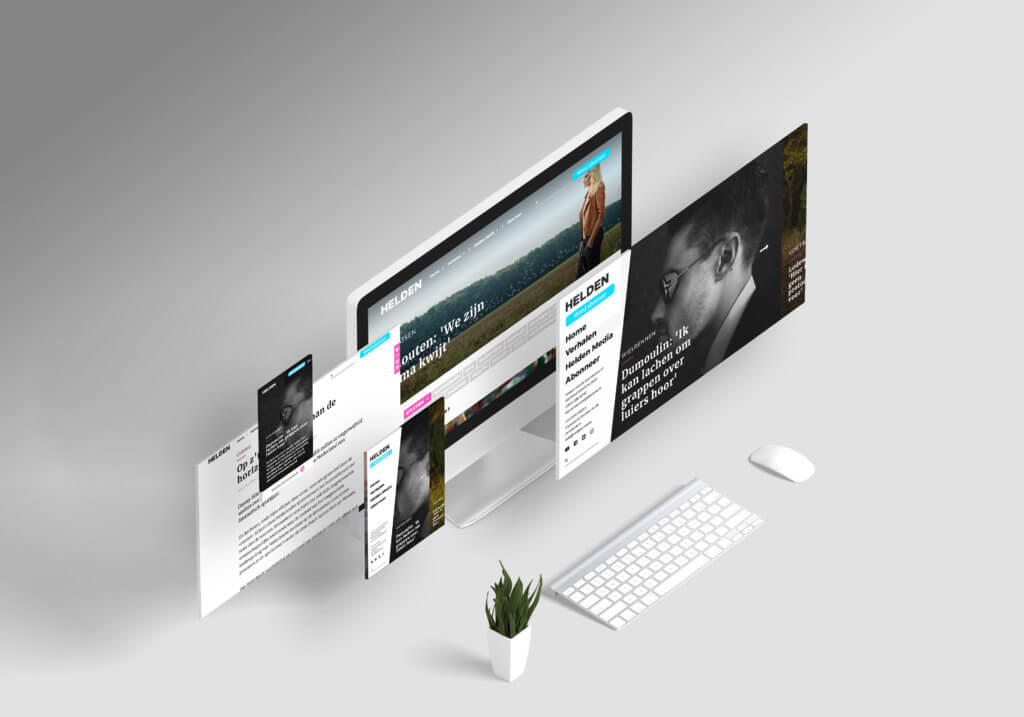 The challenge
The old website did not represent a full reflection of all the activities of Helden Media. Helden creates content; for their magazine, both offline and online. But that's not all, Helden also creates a lot of 'branded content' for different types of companies. They are true storytellers, and experts in 'long reads', but also a lot of video and documentaries.
Showcase that content
When you arrive on the new homepage of Helden Media, you immediately get to see the most important content of Helden. Beautiful full screen visuals will make you want to scroll back and and forth for ever. And ever.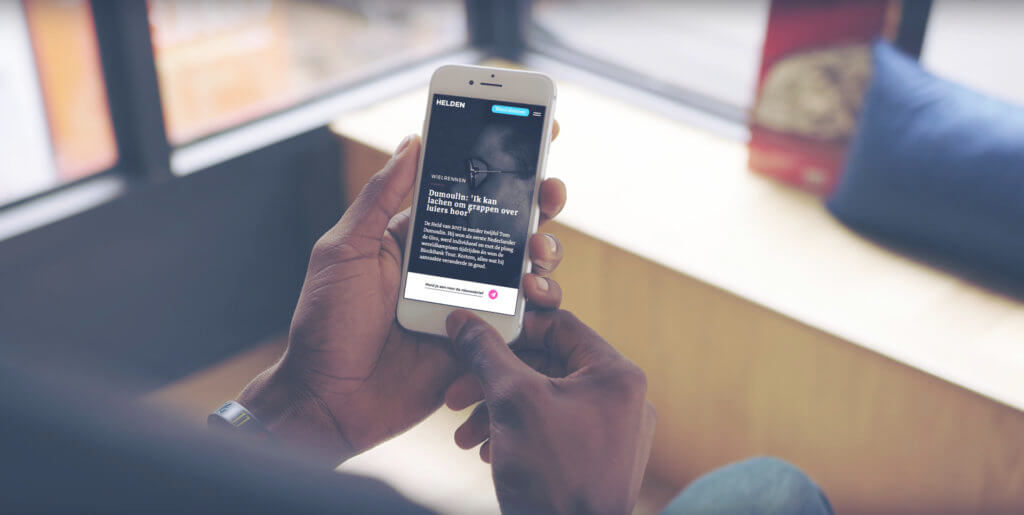 Mobile first
Most of the Helden visitors are mobile users. So we had to make sure the new website was fully responsive for all mobile devices.